Three gone in the last 24 hours. Sidney Lumet, Don Shula and David Letterman better watch their cholesterol.
Ingmar Bergman:
The epitome of the "serious" filmmaker. He changed the psychological landscape of film. It's pointless to go into all of his achievements and the depth of his influence. There were Oscar nominations galore and universal reverence for decades. Plus he managed to hook up with Liv Ullman.
Please — forget all that. Just watch one of his movies. Pick one: Fanny and Alexander, Autumn Sonata, Cries and Whispers, The Seventh Seal for starters. Just try one.
Have I ever steered you wrong?
Bill Walsh:
He was nicknamed "The Genius" for the love of God. Walsh didn't so much break new ground but explode old creaky machines and replace them with the smooth-running highly efficient West Coast offense. Without Walsh's freak intellect and countless coaching innovations, football would be nearly unrecognizable. Walsh won 3 Super Bowls with the San Francisco 49'ers and his disciples are scattered far and wide, ensuring that Walsh's impact will be felt for decades to come.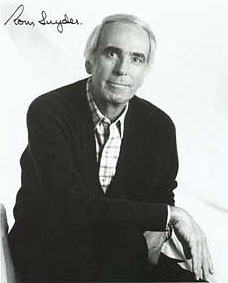 Tom Snyder:
He had the first late-late-night talk show and he was a true original. He changed the nature and the tone of talk television. He was the wild-card-weird-uncle who chain smoked and went stream-of-consciousness every now and then. But no one could interview like him and everyone showed up on his program sooner or later — from Ayn Rand to Charles Manson to John Lennon.